Mangalore Roof Tiles India – Things to Note Before Buying in 2018
Your new roof!
You're looking for something that is aesthetic, cheap and durable.
Mangalore Roof Tiles: Check, Check, Check!
Mangalore tiles have been insanely popular in Indian residences. You're not alone in the pursuit of searching for the right Mangalore tiles.
I will mention some of the important things you'll need to check before buying it. Before that, I'll give a glimpse of what Mangalore Roof Tiles are. You could skip to the checklist if you already know much about them.
Introduction to Mangalore Tiles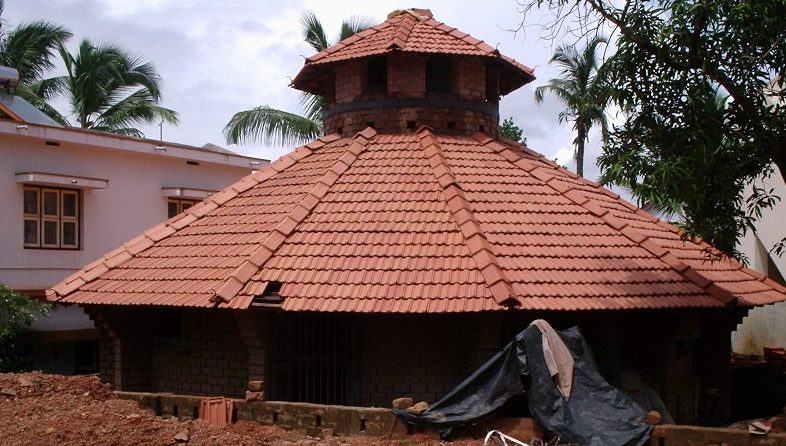 Mangalore tiles were first manufactured by a Germany missionary back in 1860. Since good quality clay was found in Nethravathi river, the raw materials were abundant.
Mangalore Roof Tiles are famous for its aesthetic appeal and price. At a time when clay tiles weren't that popular, having Mangalorean roof tiles was a token of pride. Also, it cost only about one-third of concrete tiles.
Why are Mangalore Roof Tiles preferred?
Provide ventilation during summer
Can be used in kitchen ceiling without having to worry about smoke
Can be moulded in different shapes due to manual moulding
Was originally cheap
Abundance of raw materials in the past
Aesthetically pleasing
It is lightweight. This can be both a positive and a negative. Lighter tiles are prone to upliftment during heavy winds, however heavier tiles are slightly difficult to carry around while laying
How are Mangalore Tiles manufactured?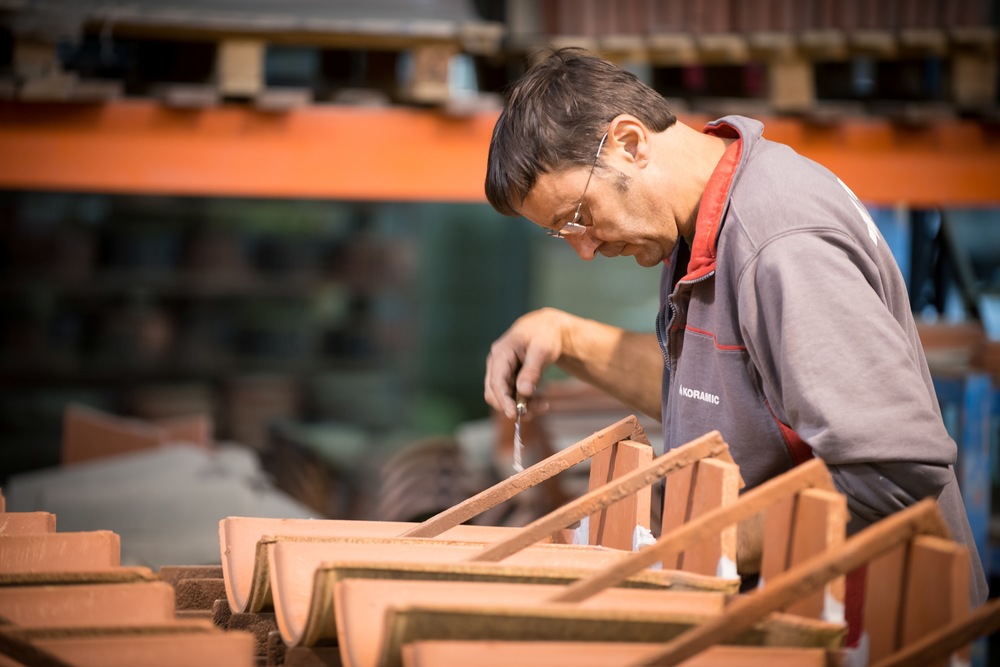 Good quality clay is selected and screened. Then it is placed in a mould for cutting to exact dimensions. Then these standard pieces are placed on another machine to imprint the company logo and the designs. This is later manually adjusted and then sent for firing and glazing.
Most of the manufacturing procedures involve manual labour.
Laying Process
Clay tiles and concrete tiles have similar laying processes. This is the easiest of all roofing solutions.
Roof Trusswork including the rafters and purlins are laid. These can be either steel or wood. Historically, Mangalore roof tiles were laid with wooden purlins. Now since the cost of wood has increased, steel frameworks have been utilised more and more.
Once the purlins are laid, roof tiles are laid from bottom up. Tiles have batten lugs on the bottom that lock in with the purlin. There is no need of nailing them down. This reduces labour costs tremendously.
On the areas where ridges and hip starters are laid, mortar mix is poured to seal the joints.
Mangalore Roof Tiles in 2017
While concrete roof tiles, Shingles and several other aesthetically appealing roofing solutions have come up, there is still a market for Mangalore roof tiles. This is attributed to the historical popularity of the same.
Since 2007, several factories in the region have closed down due to lack of good quality raw materials and a shortage of cheap labour.
It will be a bit insane to expect the same high-quality tiles that were available decades back to be available now. The durability of such tiles has gone down tremendously. Thorough research has to be put in to identify the right suppliers.
For that reason, we have developed a checklist you can make use of.
Things to Note Before Buying Mangalore Roof Tiles in 2018
Enquire about the raw material: Since good quality clay is scarcely available, it is found that a lot of manufacturers use low-grade clay.
Ask feedback from past customers of a manufacturer: If you could find a manufacturer who is confident enough to provide you references of customers who are from at least 5 years back, then chances are, he is genuine. Poor quality clay tiles do not last for more than 5 years and remain shatterproof. If you could get positive reviews from such customers, you're in good hands.
More expensive, more durable it is: OK, this is not universally true. However, in the case of Mangalore clay tiles, getting good quality clay can become expensive.
Check company history: Older companies that have been in existence for decades tend to be more ethical when it comes to the quality of clay. So, as a general rule, Older the better!
Be confident enough to do a drop test in front of the manufacturer
Ask the manufacturer to suggest laying professionals: Manufacturer would only suggest those professionals who have had worked with them in the past and they would blacklist professionals with poor implementation capabilities. Under Ideal conditions, laying would not take more Rs. 16/- per sqft in South India. Anything more than that, you could ask them to justify their pricing
Be wary of Mangalore Tiles that are sold for below Rs30/sqft: Good quality clay tiles are usually found for a minimum of Rs.60/sqft. Quality is highly doubtful for ones that are sold at cheap rates.
This is not a complete checklist, but this is sure enough to get you started with researching smart about building materials.
Conclusion
IN short, Mangalore Roof Tiles are one of the most aesthetic roofing solutions for your home if you're looking for a bit of traditional look.
Plenty of Architects and designers still prefer Mangalore tiles to most other alternatives.
While the aesthetics still remain intact, quality of the available clay has largely degraded.
Keep in mind that the durability and the physical properties of clay tiles are as important as the aesthetics.
Disclaimer: At Sirex, we manufacture concrete roof tiles at one of our 7 manufacturing facilities in South India. I have tried to keep the article as objective as possible and free of any bias.